About Us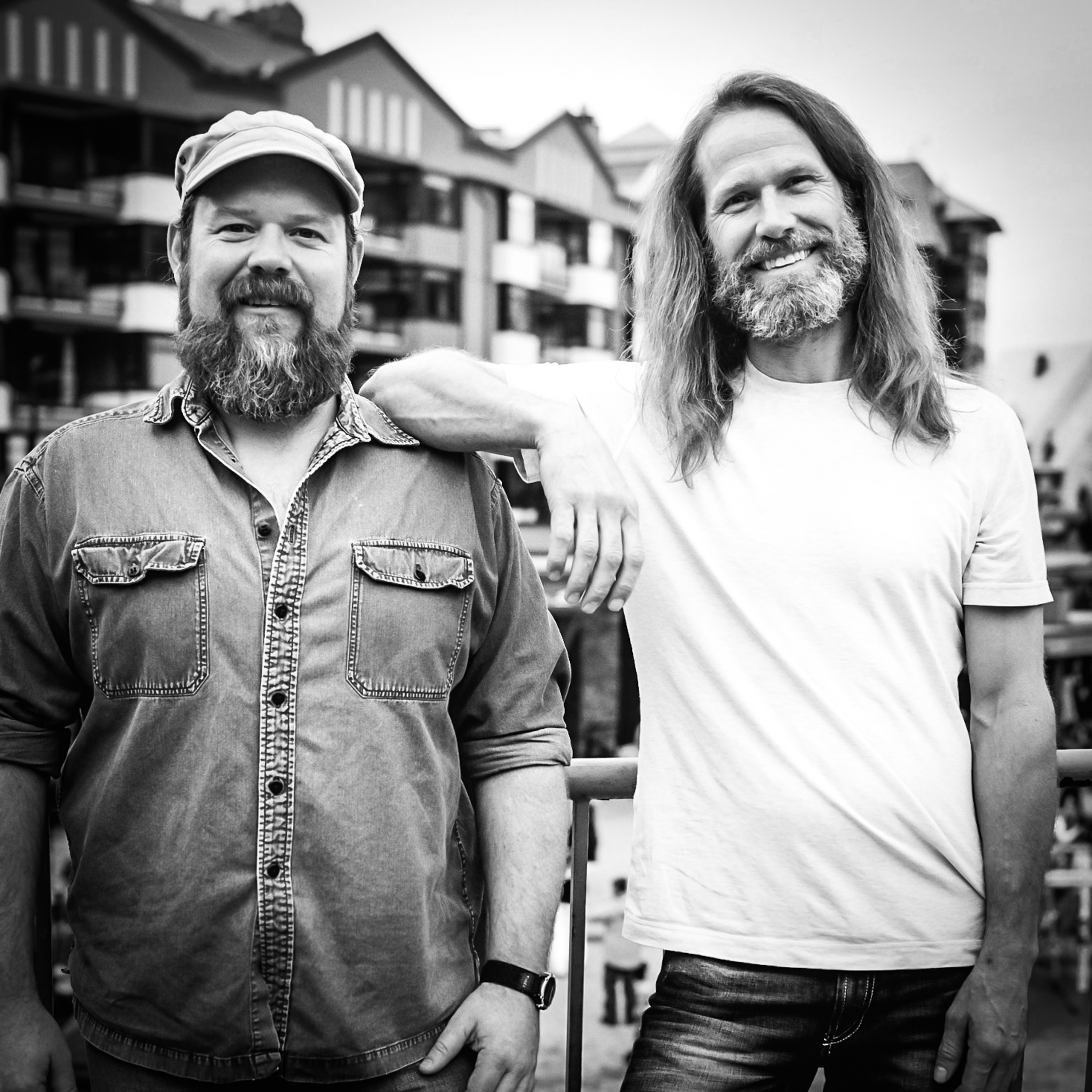 Since that first (99-2000) ski season together as a band, The Hairfarmers
have cultivated their West Coast "ski bum" musical style to include
everything from Johnny Cash to Jimi Hendrix and U2, Bob Dylan to Led
Zeppelin and Coldplay, Willie Nelson to the Grateful Dead. The Black Keys to Taylor Swift!
Country, rock, blue grass, reggae, folk....you name it, they'll play it...their song list
is at around 2500 songs. So what's a Hairfarmers show all about? That
depends on everything from the weather, to the cycles of the moon. As they
never plan anything prior to a performance, the band themselves would say
something like "you have to feel the room and the people in it and choose
the songs accordingly....it's about finding the music that will take the
audience and the band to that place where the FUN HAPPENS"....

And happen it does, whether it's a party of 50 people or an audience of
40,000. From Australia to Hong Kong, London-UK to Cabo-Mexico, Jamaica to Maui, Napa Valley
 to Vancouver, Toronto to New York and anywhere in between. The Hairfarmers have shared
the stage with such acts as Bob Marley's Wailers, Tom Cochrane, Wide Mouth Mason, Bif Naked,
Great Big Sea, Our Lady Peace, and Chantal Kreviazuk to name just a few.
Their resume includes feature performances at the Kokanee Summit Party, The War Child benefit
concert, the Telus World Ski and Snowboard Festival and the 2010 Olympic Bid party.
In 2008 they performed a landmark show at the Pemberton Music Festival featuring Tom Petty, Coldplay
and The Tragically Hip.

"The Hairfarmers will take care of you. No matter how you are feeling, they
will brighten your day even more." – Maureen Douglas, Olympic Bid Decision
Day organizer.

Voted "Whistler's favorite band" every year since 2001, The Hairfarmers are
here to stay, playing over 200 shows a year and providing the soundtrack to the
Whistler experience every season for thousands of locals and visitors alike.
Whether at home or on the road, The Hairfarmers will put a smile on your
face and a tune in your ear...catch them if you can!
 
---

So, who are these guys anyway?... Let's start with....

"Guitar Doug"
Born in1966 in Montreal Quebec, Doug was raised on a musical diet that included
gospel, local bluegrass, reggae and jazz bands, as well as the rhythm &
blues and country music emanating from Montreal's 50,000 watt
mega-broadcasters, CHOM FM.

Doug graduated from high school in 1985 after which, guitar in hand, he
headed off to Europe. Returning to Canada to attend the University of
Alberta, Doug planned to study English with hopes of becoming a lawyer....
but a ski trip to Whistler soon changed that. After a time in Whistler
living the dream of wild nights and powder skiing days, "Guitar Doug",
already skilled on guitar, bass and piano, enlisted in the rock 'n' roll
revolution, formed a band and hit the road becoming a staple of the Whistler
music scene in the process.
 
---

"Grateful Greg"
Born in Vancouver to music loving parents in 1970.
Blessed with a Hi-Fi stereo and record collection to die for, the home was
always filled with music. From Elvis and Johnny Mathis, to the best of 60's
folk and 70's funk, Greg could usually be found with his head sandwiched
between the speakers screaming along to whatever was on the turntable. His
paternal Grandmother, a Baptist Church pianist and vocal soloist taught him
everything she could about music.

In elementary school Greg sang in the choir. In high school he sang along
to the car radio and practiced "dashboard drumming". In college he studied heavy
duty mechanics and business. At 18 he was sneaking in to local bars to sing
with the bands that came through town anytime they'd let him. People noticed
when Greg sang, which soon led to a part time career playing in several
Vancouver bands throughout the 90's until he moved to Whistler in 1999.
 
---